LIKE & SHARE!!!
OFFER VALID ONLY FOR ORDERS PLACED ON WHATSAPP ON 96645 00000
1. GET TSUNAMI MIXER PRO PLUS (SCRATCH SALE) ABSOLUTELY FREE.
2. CUSTOMER CAN REQUEST FOR A CUSTOMIZATION IF NEEDED OF THE FREE PRODUCT BY PAYING THE DIFFERENCE AMOUNT
3. CUSTOMER NEEDS TO LIKE TSUNAMI FACEBOOK PAGE AND WRITE A POST MENTIONED IN POINT NO 4.
4. TSUNAMI MIXERS "WORLDS MOST POWERFUL AND INDIA'S FIRST EVER PORTABLE MIXER IS HERE" AVAILABLE @ WWW.TSUNAMI.CO.IN ⇓ WITH THE IMAGE GIVEN BELOW. ⇓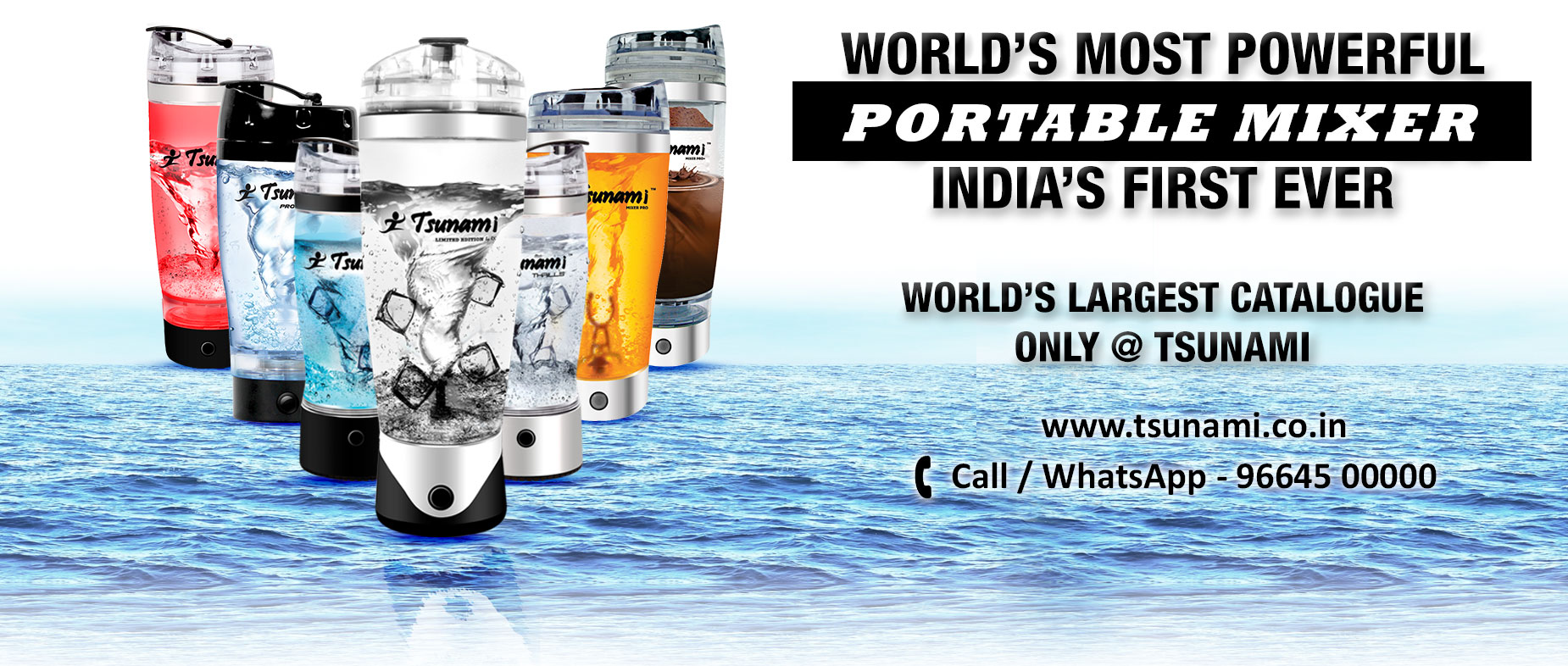 5. FACEBOOK LIKE AND POST PRIVACY SETTINGS SHOULD BE IN PUBLIC.
6. CUSTOMER CAN EITHER COLLECT THE FREE MIXER FROM OUR OFFICE OR ORGANISE A PICK UP OR REQUEST FOR A HOME DELIVERY BY PAYING RS.249/- (ACTUAL SHIPPING + PACKING CHARGES)
7. RS.249/- GIFT VOUCHER WILL BE GIVEN BACK, WHICH IS PAID AGAINST HOME DELIVERY CHARGES. GIFT VOUCHER VALID FOR 1 MONTH FROM THE DATE OF ISSUE AND CAN BE USED ON WWW.TSUNAMI.CO.IN OR WWW.TSUNAMICITY.COM
8. FACEBOOK LIKE AND POST WILL BE VERIFIED AND THE FREE GIFT WILL BE APPROVED ONLY AFTER FULL VERIFICATION.
9. FREE PRODUCT COMES WITH 6 MONTHS WARRANTY. WARRANTY IS APPLICABLE ONLY TILL THE LIKE & POST ARE THERE. DELETING AND REPOSTING WILL VOID THE WARRANTY.
10. THIS OFFER IS BY INVITATION ONLY.
11. TSUNAMI RESERVES FULL RIGHT TO DISCONTINUE OR CHANGE TERMS & CONDITIONS OF THIS OFFER ANYTIME WITHOUT ANY PRIOR NOTICE.
FOR ANY ENQUIRIES KINDLY CALL OR WHATSAPP ON 96645 00000